Reality TV star and actress, Erica Nlewedim has revealed the messages she received from a die-hard fan who views her as a mother figure.
Taking to her official Twitter page, Erica shared screenshots of the emails and expressed her love for the fan.
In the emails, the fan, identified as Chichibaby Amaram, repeatedly asked after Erica's well-being and sent caring messages whenever she fell sick.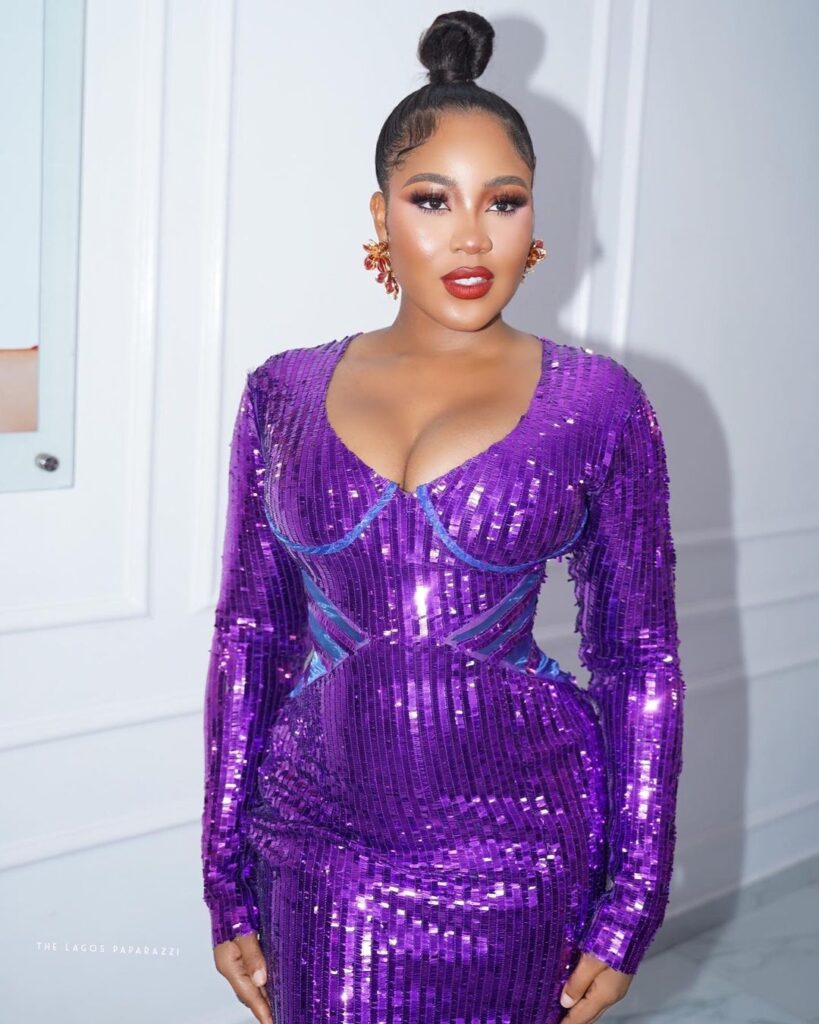 "Good afternoon mom please are you okay. This one I haven't seen your post up till this time.

Is teeth still paining you too much? Sorry mom I wish am there with you I would've make it go faster. Kisses", she wrote in one.
However, one of the emails has triggered mixed reactions online. The fan, who affectionately refers to Erica as her mother, had made an unusual request to suck her breasts.
The email reads, "Please mom am thirsty I want you beasts feed plsss am hungry i want to suck please mom come"
This has triggered comments from netizens who asserted that the message is lewd and weird.
Erica captioned the post, "😂😄 so cute I get emails like this from different people and it makes me laugh so much! Love you too 🥰"
See the messages below:-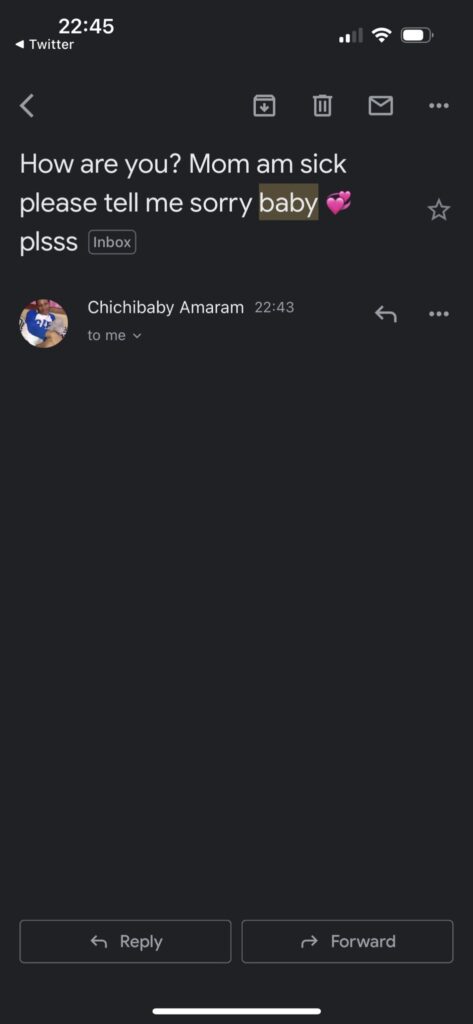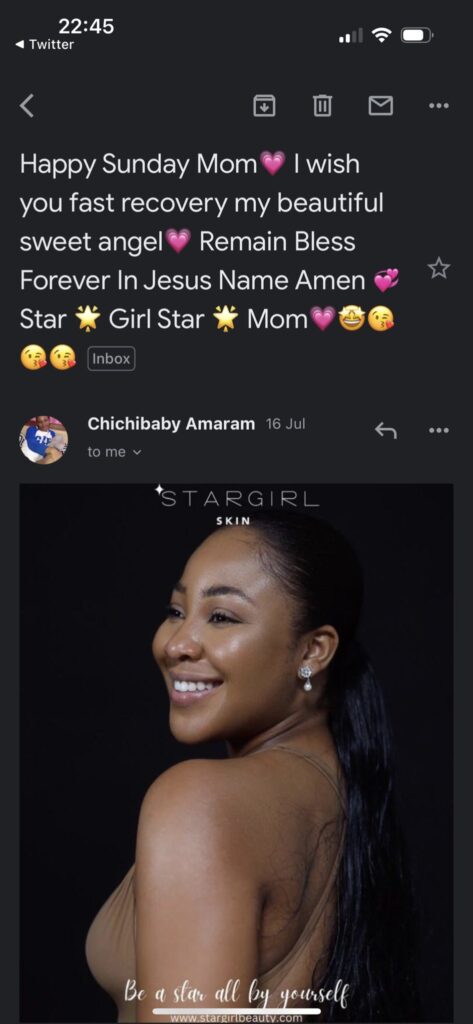 😂😄 so cute I get emails like this from different people and it makes me laugh so much! Love you too 🥰 pic.twitter.com/CodlWdsnsn

— Erica Nlewedim⭐️ (@EricaNlewedim) July 18, 2023