Photos and details of Flavour's alleged 'original' wife who was warned not to introduce herself as a wife have surfaced online.
Highlife crooner Flavour Chinedu Okoli and his US-based wife Onyinye Nnebuije Onungwa, whom he reportedly wedded legally have a son named CJ, Chinedu Junior.
A report by Stella Dimokorkokus says the child is presently about 3 years old and a spitting image of his mum.
The couple who has been dating for a long time before any of the baby mamas or side chics are allegedly legally married and Onyinye is the Original Mrs Okoli and bears the name on papers and in Maryland public records.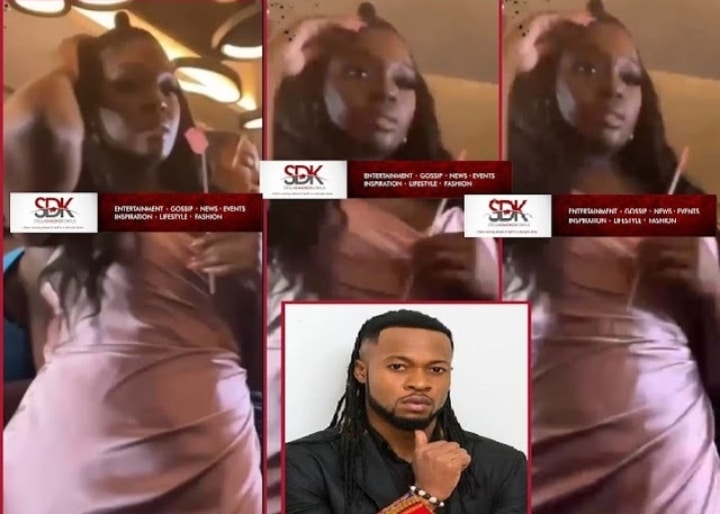 Friends claimed that this is the reason Flavour can never publicly agree to traditionally marrying anyone else, especially because of the legal implications of Bigamy.
Friends of 34-year-old Mrs Onyinyechi Nnebuije Okoli have also claimed that she is not permitted to publicly introduce herself as his wife and was allegedly warned to keep the union off the press.
However, one of her friends spoke further that "she is always complaining about not being allowed to go public and a lot other complaints.'
A public data check on Onyinyechi Onungwa in all states in the US revealed that she is listed as Onyinyecho Nnebuije Okoli with all her relatives listed alongside.
See the post below:-