In a shocking incident captured on a video shared on Twitter by user @Naija_PR, a police van was involved in a car chase that led to the crushing of a customer's vehicle.
The unfortunate incident occurred as the police officers allegedly mistook a mechanic for a "yahoo boy" (internet fraudster).
Police van mistakenly crushes customer's car in car chase incident goes viral (video)
According to the video footage, which quickly went viral on social media, the police van can be seen in pursuit of a vehicle on a busy street.
In the heat of the chase, the police van collided with a parked car owned by a customer who had brought it to the mechanic's workshop for repairs.
Eyewitnesses reported that the confusion arose when the police mistook the mechanic, who was test-driving the customer's vehicle, for a suspect involved in fraudulent activities.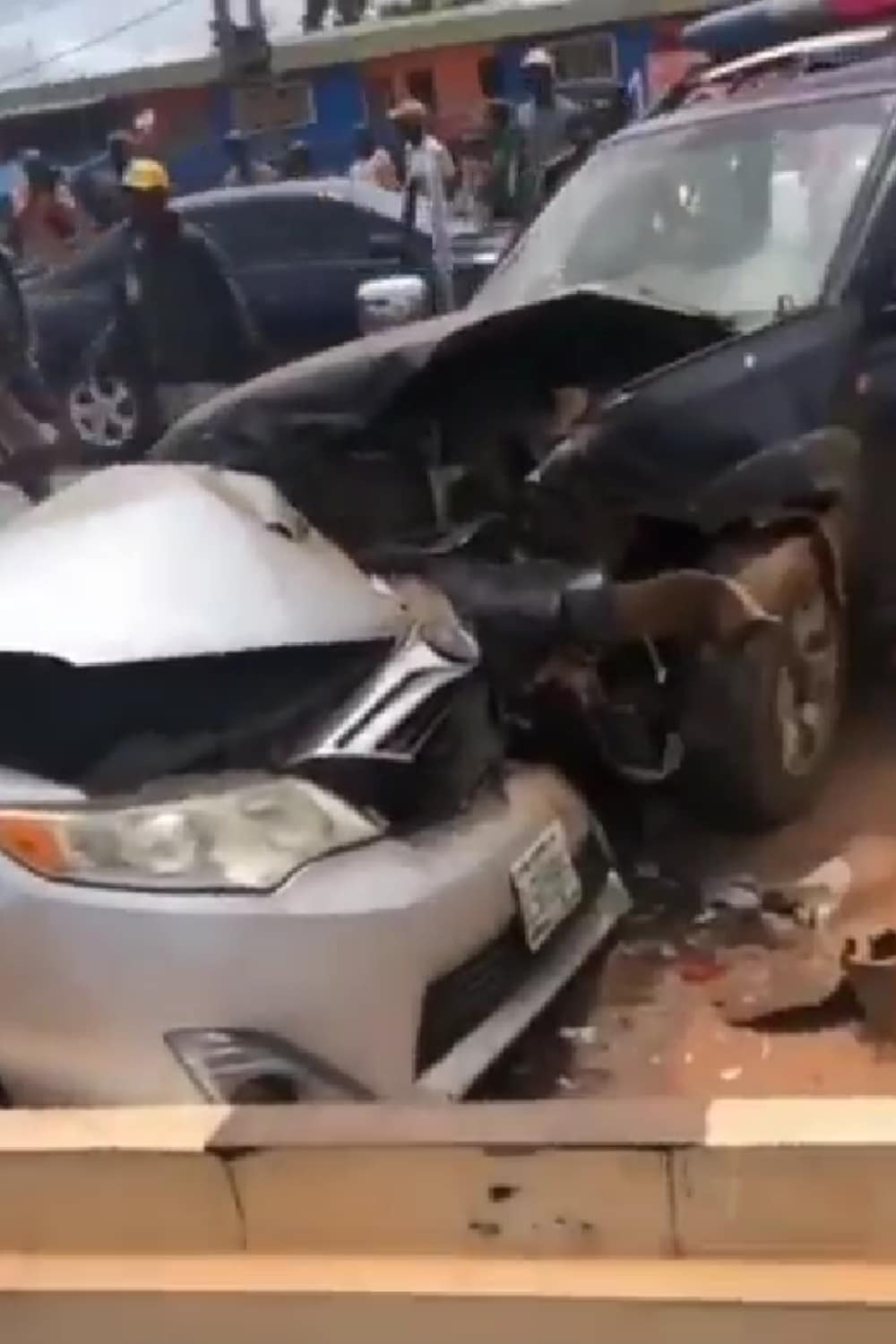 The police, believing they were pursuing a criminal, engaged in a high-speed chase that resulted in the collision with the innocent customer's car.
See below:-
Police van has crushed a customer's car, as they reportedly mistook a mechanic for a yahoo boy in a car chase pic.twitter.com/TDrQ1XfZqh

— Naija (@Naija_PR) May 17, 2023