Jaybrown De Ultimate, an outstanding figure in Nigeria's music scene, has emerged as an artist with a truly timeless sound that resonates across generations.
Time after time, Jaybrown De Ultimate has captivated audiences far and wide with his unique blend of musical styles, heartfelt lyrics, and captivating melodies. 
The Timeless artist's music transcends  cultural boundaries, appealing to listeners of all ages. His rich vocals and carefully crafted compositions carry an authenticity that is difficult to ignore, setting him apart in this ever-evolving music landscape.
Drawing inspiration from his cultural heritage and personal experiences, his music is a reflection of life's joys, challenges, and aspirations. 
Also, his tracks effortlessly blend Afrobeat rhythms, Afro-pop sensibilities, and soulful undertones, creating a harmonious fusion that leaves a lasting impression on his amazing audience globally. 
Musically, what truly sets Jaybrown De Ultimate apart is his commitment to creating music that stands the test of time.
Undoubtedly, each of his tracks possesses a distinct charm that feels equally relevant today as it would in years to come. This timeless quality is a testament to his artistic vision and dedication to producing music that resonates deeply with his audience.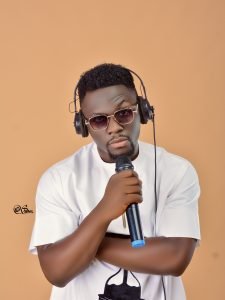 With a growing fan base and an expanding body of work, the Twitter verified artist's influence continues to rise within the music industry. As well as that, his commitment to his craft and his ability to connect with listeners on a profound level has solidified his status as a Nigerian-gifted artist with a timeless sound.
As Jaybrown De Ultimate continues to craft his musical journey, audiences around the world eagerly anticipate the next chapter in his musical evolution. 
Currently, he sets to drop a brand new single titled "Oluwa Ni Boss". Speaking of the new jam, Jaybrown de Ultimate has this to say about his new single:
"I'm thrilled to share something meaningful with all of you. My upcoming song "Oluwa Ni Boss" is a heart-to-heart expression of my journey through challenges and the power of faith. 

…inspired by my personal battle with depression, the song reflects how, even in the toughest moments, we can find solace and strength knowing that there's a higher power guiding us. A reminder that we're not alone and that better days are ahead. 

I poured my emotions into every lyric and note and can't wait for you to experience it. Get ready to dive into a story of hope, resilience, and the belief that something greater is at work."
With each new release, he reinforces his position as a musical force to be reckoned with, an artist whose sound is destined to stand the test of time.
Kindly follow Jaybrown De Ultimate across all social media platforms for updates and new releases: IG: @Jaybrown_de_ultimate FB: Jaybrown DeUltimate Twitter: @iam_deUltimate