Nollywood actor, Yul Edochie's second wife, Judy Austin, has broken her silence following viral claims that May Edochie had filed for divorce from her spouse, Yul and obtained custody of their children.
Reports recently made the rounds online that Yul's first wife, May, who has often stated her aversion to being a part of a polygamous marriage, has petitioned the court to divorce him and will do so shortly.
In the midst of this news, an unperturbed Judy posted a photo of herself on her Instagram page and stated that she glows differently because God is her defender.
She went on to declare herself to be the most beautiful lady in the world.
"It's the beauty for me! The most beautiful woman! That's how you glow when God is your PROTECTOR! I hope y'all are wonderful?," she wrote.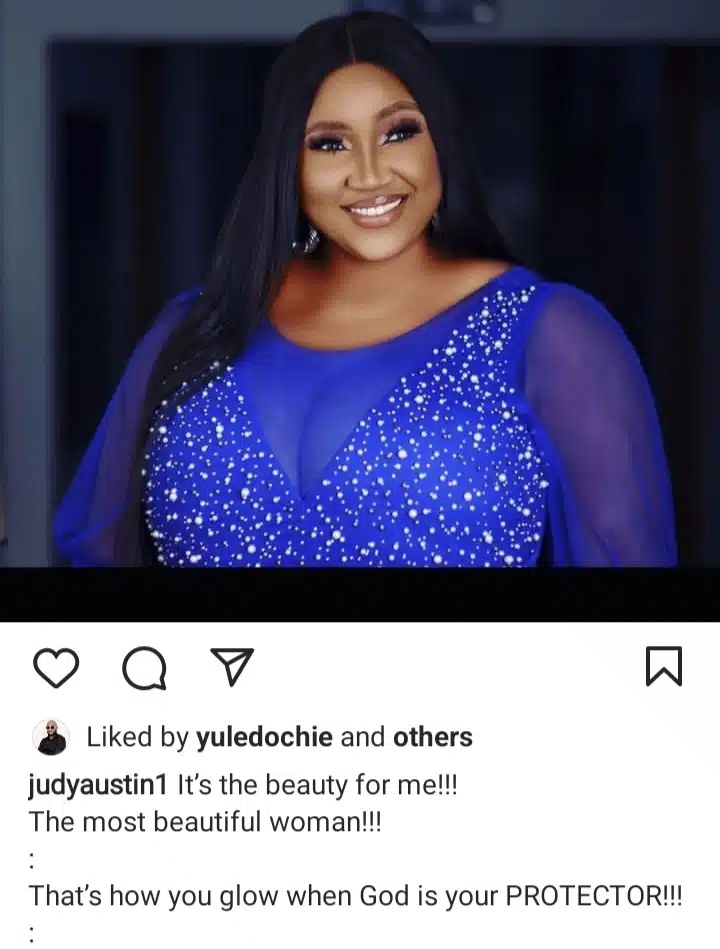 In related news, controversial Nollywood actor, Yul Edochie, got people talking over a video of himself and his second wife, Judy, that he posted online amid reports that his first wife filed for divorce.
Amid this report, an unbothered Yul via his Facebook page shared a video of himself having a fun moment with his second wife, Judy.
In the video, the pair sat in the car as they sang along to a love song that played on the car stereo.
He passionately sang the lyrics "I did it all for you," while his wife just beamed with smiles and giggled at intervals.