Amidst the ongoing beef between Seyi Vibez and Portable, fans of the former booed and chased out the Zazuu crooner after performing at the same event as their favourite singer.
It would be recalled that the singers clashed some days ago after which Portable threatened to remove the 32 teeth of Seyi Vibez.
During the Superball 8 finale match between Sporting Lagos and Remo Stars at the Onikan stadium in Lagos, both singers performed at the game.
Seyi had performed first and he received unparalleled support from the football fans as many joyfully sang along with him.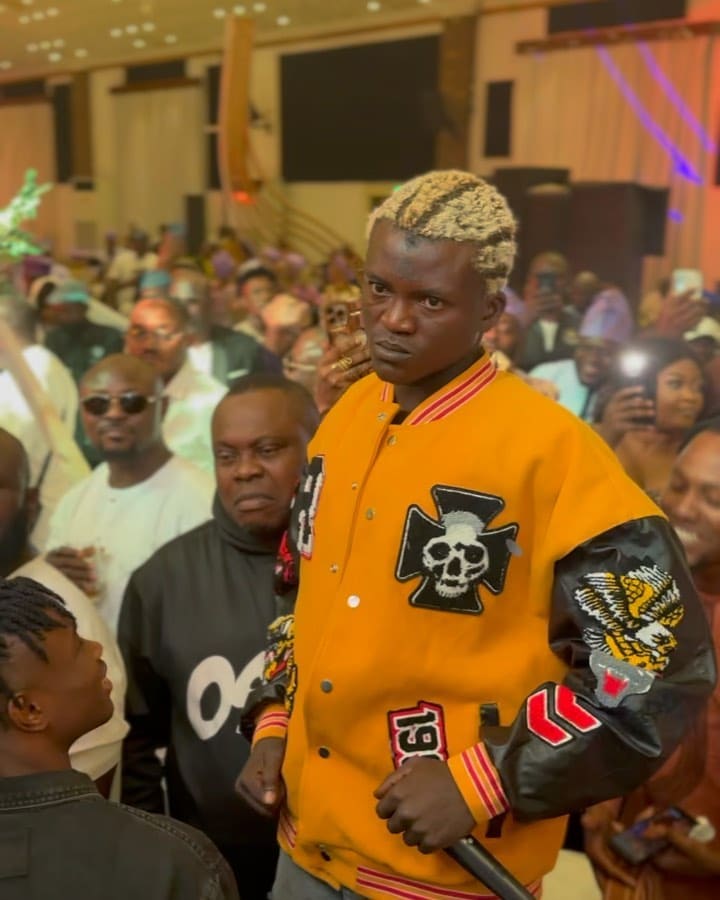 However, when Portable stepped in to sing, he was stoned and booed out of the football pitch by the same fans that cheered Seyi.
Reactions trailing angry fans who stoned Portable
i__xciii stated: "Make seyi no sha go perform for any show for Sango😂😂 cause dem go retaliate 😂😂"
domesco_199x penned: "Portable cause this hatred to himself, at first nobody hate him but when he keeps capping anyhow on the internet that's why people started hating him, I just wish he can just change because with time it won't be funny to him anymore 💔"
teejay_zaddy opined: "You can't mess with Seyi Vibez and go scot free 😂😂😂"
okm_herbal opined: "That was wrong, he was there to perform, why stone him? Even if they felt he's art doesn't meet their standard, this is not the best way to go about it. But like I've said, portable is not a worthy example, we can see the evidence in the audiences reaction"
instaview9ja said: "Seyi vibez is bigger than portable normally!!!!!! Portable na clout chaser ."
yungkumzee said: "Clowns throwing stones at portable will never achieve quarter of what he has achieved . Even Seyi Vibes no big pass portable . He sing pass am but he no big pass am .."
Watch the video below:-
View this post on Instagram